Bed Bugs: mattress and box spring covers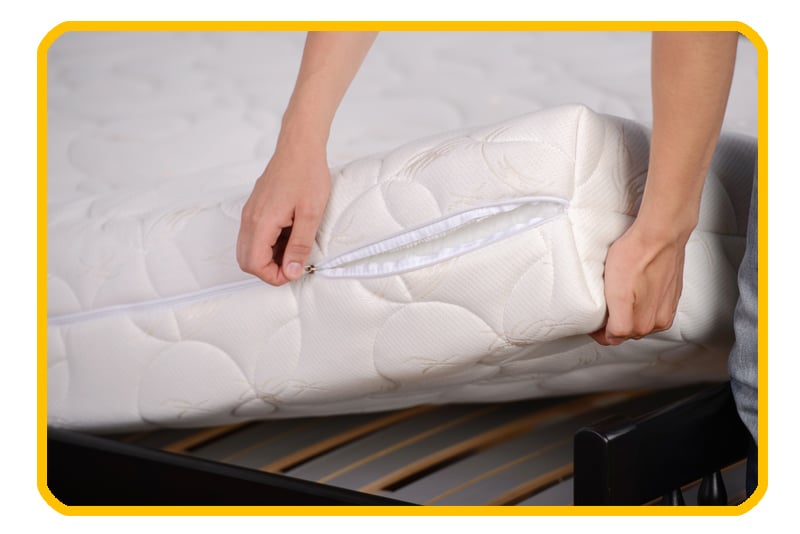 According to the entomologists, 70% of the bed bugs in the house settle in the mattresses, box springs and bed frames during a typical infestation. This is why one of the key tasks is to treat the infested beds, but it is also very important to protect the mattresses and box springs with encasement covers.
In fact, Alberta Health Services recommends the usage of mattress and box spring encasement covers, along with bed legs interceptors.
By using encasement covers on infested mattresses we can keep any bed bug confined until it dies of starvation. But these covers can also avoid or minimize infestations on new or existing mattresses.